Fibre kick starting the world wide web
August 4th, 2020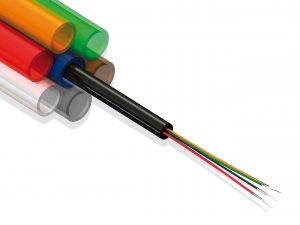 The introduction of optical fibre cables in the 1980s revolutionised communications. It could be argued that the installation of the TAT-8 transatlantic optical cable directly contributed to the birth of the world wide web and the exponential growth of the Internet.
In 1989, IBM funded a dedicated circuit between Cornell University and the European research centre CERN which used what was then regarded as the high capacity of TAT-8. This provided Tim Berners-Lee with a direct connection to the NSFnet, the forerunner of the public Internet, allowing him to demonstrate his invention, the world wide web.
PTT has just released two updated courses covering the principles and operation of protocols initially developed for NSFnet and which now drive most communications systems. These courses are "Internet protocols" and "IP networks".