Achieving seamless online working
October 14th, 2020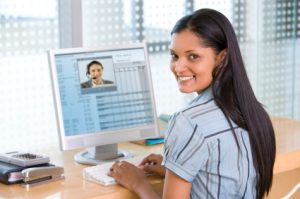 In the present environment, businesses rely even more on communications technology for day to day business activities and virtual meetings have become commonplace. But relying on the Internet can cause frustration with stuttering video, disjointed conversations and delayed online transactions.
Larger businesses achieve reliable and secure communications between sites and data centres by employing virtual private networks that offer the performance guarantees necessary for seamless online activities.
PTT's online course "Introduction to wide area networks" discusses how such guarantees are provided and the choices business have for the most appropriate network technology.
The latest updated version of this course describes how wide area networks (WANs) have changed to reflect the increasing reliance on cloud services. The principles and benefits of software defined WANs (SD-WANs) are also discussed.
PTT's "Introduction to wide area networks" can be studied on its own or as part of the "PTT Level 3 Certificate in Unified Communications" study programme.