Bluetooth and the fight against Coronavirus
May 26th, 2020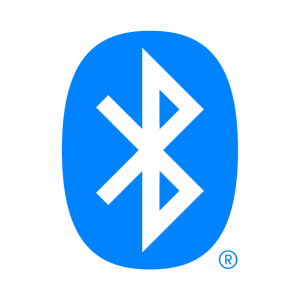 Earlier this year, Bluetooth on mobile devices was seen as increasingly outdated and only used for the most innocuous of tasks such as pairing with wireless headphones. However, since the Coronavirus crisis, Bluetooth and other mobile technologies are increasingly at the forefront of tracking cases of the virus with the aim of reducing its spread and preventing a deadly second wave.
Public Health bodies throughout the world are developing contact tracing applications, using the technologies most people now carry in their pockets. Google and Apple, in an unprecedented collaboration, have developed an API these applications can use. Some health bodies, such as in the UK, are using alternative methods. Whichever method is used, however, Bluetooth is fundamental to these applications, with each mobile device acting as a beacon and recording the other devices it comes near. When the user of one of the devices tests positive for Covid-19, all the other users of devices they came in contact with will be notified so they can take the appropriate precautions.
Whilst any measure to fight against the Coronavirus is welcome, contact tracing Apps are of course not without risk. Some are concerned about the privacy of these methods. Even though user data is anonymised, there is concern that there are still ways for governments to identify users which could have privacy implications once the current crisis is over. Worries have also been raised about the security of these applications and, especially since they have been developed hastily, that malicious individuals could find ways of gaining control of devices or compromising user data.
Individuals will have to decide for themselves whether or not to download these applications on their devices. In time, the concerns raised will hopefully be mitigated. With a deadly virus that is affecting so many people worldwide, the risks in downloading your local contact tracing App may very well be worth taking so that society can to return to a sense of normality.
The PTT courses TCB: Wireless communications, MJA: Introduction to mobile systems and MJB: Mobile radio communications give an overview of modern mobile communication technologies, many of which will be used by contact tracing Apps. The course TCG: Telecommunications systems security gives a wider overview of security in the industry.