Reskilling to bridge the skills gap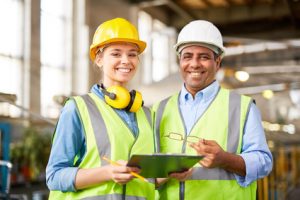 A recent survey found that more than 70% of IT leaders internationally saw the digital skills gap as an urgent concern. The reasons for the lack of personnel with the appropriate skills is multi-faceted but two issues have exacerbated the challenges faced by the ICT sector in recruiting and retaining staff with the right skills: The rapid evolution of technology and the pandemic.
The pandemic has accelerated the growth of the adoption of cloud services while also leading to people re-evaluating their work-life balance. This has fed the increasing demand for high level ICT skills and resulted in more competition when hiring people with those skills.
Yet the thirst for change in people's lives is also an opportunity for ICT companies. A recent survey by BT found given the opportunity, 69% of people would reskill and work in a different specialism, with technology (18%) topping the list of sectors that people wished they could switch to.
In short, businesses are searching for workers with digital expertise, and candidates are searching for employers willing to train them.
So, how should ICT employers exploit this situation for the benefit of staff and their businesses?
Traditional classroom training for new entrants requires trainers who are also technology specialists and who have time to keep up to date with the rapid changes in their field. This combination of skills is in short supply.
A blended learning approach to technology training uses trainers' time for efficiently and reduces the time spent by trainees away from the workplace. Knowledge is delivered online using elearning while skills are learned at the workplace with support from mentors. Periodic meetings (virtual or real) with a trainer encourages group discussions to re-enforce learning.
PTT has a wealth of experience of supporting blended learning in the telecoms and ICT sectors. PTT e-learning courses are regularly updated to ensure they are relevant and reflect current practice.