National apprenticeship week 2022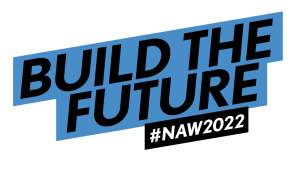 The UK's national apprenticeship week 2022, which starts on the 7th of February, provides an opportunity to reflect upon and celebrate the advantages of apprenticeships for businesses and individuals.
This year's theme is "build the future", reflecting on how apprenticeships can help individuals to develop the skills and knowledge required for a rewarding career, and businesses to develop a talented workforce that is equipped with future-ready skills.
Apprenticeships provide a solution for the challenges faced by the ICT sector where the demand for technical talent is outstripping supply.
PTT is proud that its online courses are successfully providing a cost-effective and flexible way of supporting apprentices in the telecommunications and ICT sector.
Learn more about PTT solutions for apprenticeship delivery here.