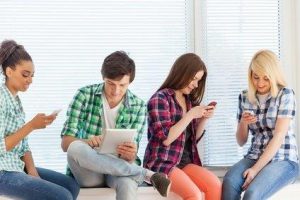 Customers in the UK who are struggling to pay their broadband and mobile bills are to get help under a recent agreement between the UK government and telecoms providers.
The help is aimed at vulnerable customers who are most affected by the cost of living crisis. Measures include allowing them to switch to cheaper tariffs without penalty and reviewing some price plans to see if they can be made more affordable.
Reducing prices for customers will put pressure on operators to reduce their own costs. One way of achieving this is to review how they address the digital skills gap for new and existing staff.
Communications providers are already struggling to recruit new staff as well as upskilling existing employees so they have the required knowledge in an ever-evolving industry. When additional, increasing cost pressures are factored in, sticking to a classroom-only model of training is no longer sensible. The associated costs of travel for learners as well as increasing costs of providing classroom space and trainer time therefore require a balanced, blended learning approach.
PTT has decades of experience in providing digital learning solutions to the telecommunications industry. With a blended learning approach, trainees can gain the required knowledge through self-paced e-learning courses. This knowledge can then be transferred into the relevant skills through on-the-job training or shorter classroom workshops. PTT works with apprenticeship providers to provide the latest digital apprenticeships, with our e-learning courses helping hundreds of new entrants into the industry every year. PTT can also work with businesses to create tailored learning solutions to meet their exact skills requirements.
Contact PTT today to see how our learning solutions can help address the digital skills gap in a proven, cost effective way.