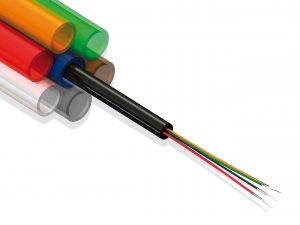 Services such as ultra high definition video streaming, cloud computing, and video gaming along with expectations for new services such as virtual reality are driving the requirements for ever higher data transfer rates for broadband connections.
The upload speeds provided by conventional broadband services are lower than that achievable downstream. But consumers and businesses are increasingly both content consumers and creators and so require equally high speeds in both directions.
Many broadband providers are meeting this challenge by adopting a newer generation of passive optical network (PON) for their FTTH services.
AT&T have recently announced that they have achieved symmetrical speeds of 20 Gigabits per second (Gbit/s) with a PON based on the recently formulated 25GS-PON standard. The two and a half times increase in network capacity compared with a network based on the earlier XGS-PON standard is achievable using existing installed optical fibre.
PTT's online course "Next generation access networks" explains the role of the components, and the principles of operation, of passive optical networks and compares the various generations.