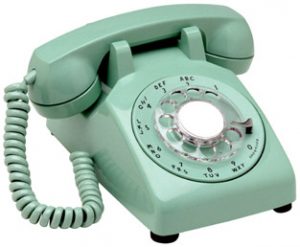 Ahead of its planned closure of the public switched telephone network (PSTN) in 2025, broadband provider Openreach is calling on UK businesses to start planning for life without the analogue phone network, by conducting an audit of their systems and devices to discover potential compatibility issues.
The analogue telephone service is being replaced with a voice over IP (VoIP) service delivered over broadband connections. Then telephones are plugged into a VoIP-enabled router instead of being connected to the copper telephone line.
Over 16 million telephone lines in the UK will need to be moved to a VoIP service to meet the 2025 deadline.
The migration to VoIP may impact services such as security and fire alarms, telecare devices and retail payment terminals which rely on some attributes of the PSTN that may not be fully replicated in VoIP-based platforms.
The PTT online courses "Voice over IP" and "VoIP systems" cover in detail the principles and provision of a public telephony service using VoIP.