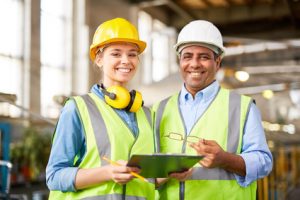 Lack of digital skills
The UK is heading towards a digital skills shortage disaster, a think tank has warned. The Learning & Work Institute's research reveals that fewer than half of British employers believe young people are leaving full-time education with sufficient advanced digital skills, while 76% of firms think a lack of digital skills would hit their profitability. The reasons for this shortfall as sited by WorldSkills UK, the organisation that commissioned the report, include a lack of understanding and guidance about potential career paths in the digital sector with teachers not understanding possible careers.

Supporting apprenticeships
Apprenticeships offer an effective way of providing the skills the digital sector requires of its employees. PTT is at the forefront of addressing the digital skills gap by supporting the delivery of apprenticeships for ICT and telecommunications companies with its catalogue of online courses. Apart from supplying online courses, PTT assists employers and partner training providers in developing a blended learning approach to training apprentices.

New field operative course
The new Telecoms field operative apprenticeship standard is aimed at those responsible for the installation and maintenance of the access networks that provide residential and business customers with telephony and broadband access to the Internet. PTT's new online course "Telecoms access networks" covers many of the required knowledge elements of this standard. This and other PTT courses provide a covid-secure way of supporting the delivery of digital apprenticeships.