Disruption-free online training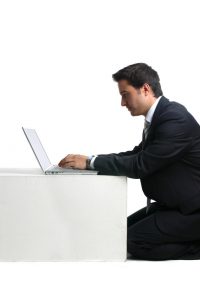 There are a number of advantages to distance learning, one of them being reducing the need to travel to external training centres.
Sometimes, circumstances dictate that staff are unable to travel to external training centres or gather in a single location at the same time. Online training, is one way of ensuring staff development takes place without unnecessary or unwanted travel.
PTT has a wide range of online courses covering telecommunications, networking and ICT. These courses are self-paced and can be studied by trainees in any location where they have access to a computer and an internet connection. Study programmes such as our Level 3 Award in Principles of Telecommunications and Level 3 Certificate in Unified Communications come with additional features such as online tutor support which helps support the trainee as they progress.
PTT has over 25 years of experience in helping communications organisations, large and small, create innovative online and blended training and development programmes for their staff. For more information on how we can help you, please contact us.