Foundations for reliable networks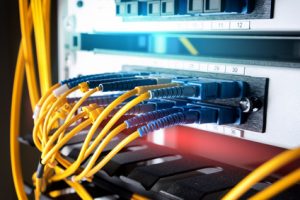 Computer networks play a vital role for businesses and access to cloud services has become increasingly important with many of us working from home.
Ensuring the reliability and security of ICT systems and services is a fundamental requirement for uninterrupted commercial activities. And relevant and up-to-date training plays a key part in reaching that objective.
Too often ICT training concentrates on describing processes rather than providing a deeper understanding of the underlying concepts. But those technical concepts form the foundation upon which engineers can adapt to changes in technology and equipment suppliers.
PTT's new "Domain and cloud services" online course, along with its sister course "Network services", provide trainees with a comprehensive introduction to the concepts and techniques they need to maintain and manage ICT networks and services.
With social distancing restrictions, these two online courses can also play an important role in the delivery of digital apprenticeships such as those conforming to the Infrastructure Technician and Network Engineer standards.